On October 30th and 31st, Emerald City Trapeze became your worst nightmare; a Haunted Funhouse. Terrifying high-flying trapeze, bone-chilling aerial acts, and supernatural dance performances filled the Aerialdrome with spine-tingling Halloween electricity! Whether you're afraid of clowns, creepy twins, or werewolf-like creatures, the performers at Emerald City Trapeze unleashed the terrors of the night during these sold-out shows.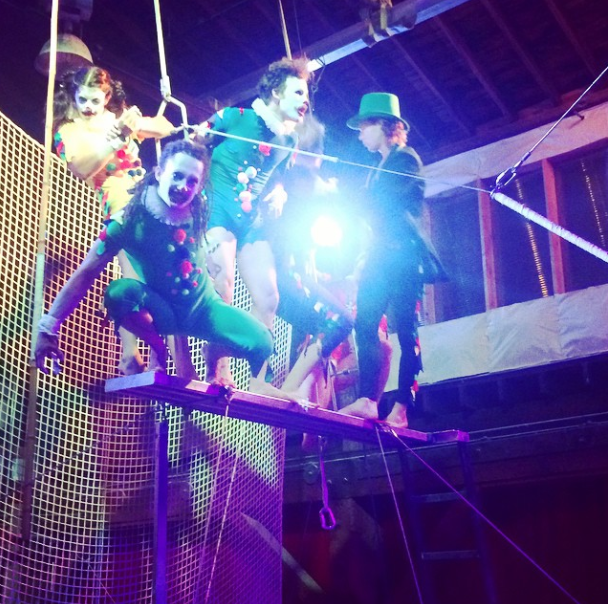 Entering Emerald City Trapeze Arts on Halloween night was like wandering into a dream. The show opened with all of the flying trapeze performers in little wooden boxes, reminiscent of children's blocks. They unfolded to reveal the creepiest, scariest flying clowns. With jagged mouths and frizzy hair, they were downright terrifying. The moment they crawled, death-like, up the ladder and onto the board, their puppet-like actions sent chills down everyone's' spine. With blank stares and broken mouths, they took to the air as if possessed. Mesmerizing tricks by the undead clowns left us craving for more.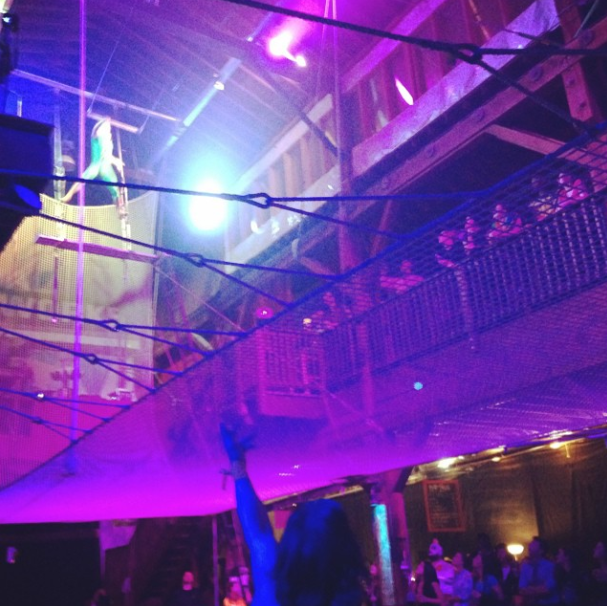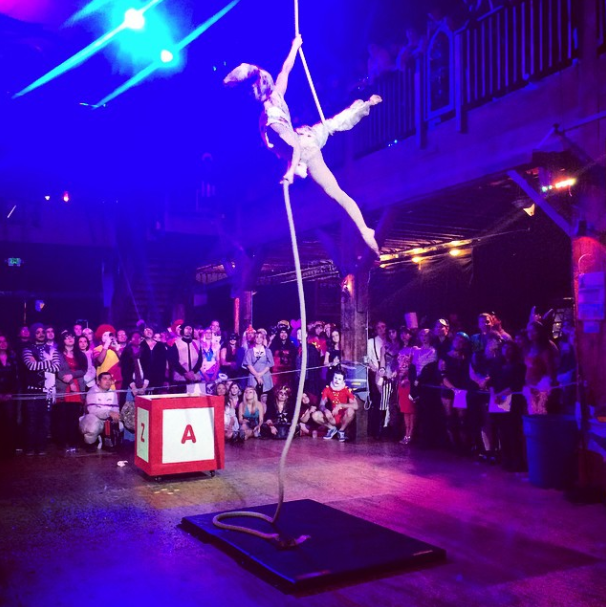 This was no ordinary bunny. Emerald City Trapeze took the idea of 'Little Bunny Foo-Foo' to a whole new level. The pounding sound of a quickly approaching train rumbled through the venue, setting my hair on end, as bloody bunny took to the rope. In a display of pure strength and immense talent, she told the tale of bunny's deathly experience.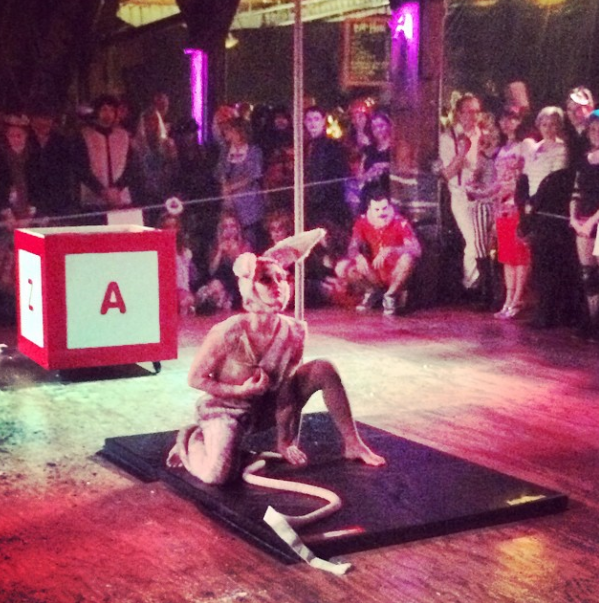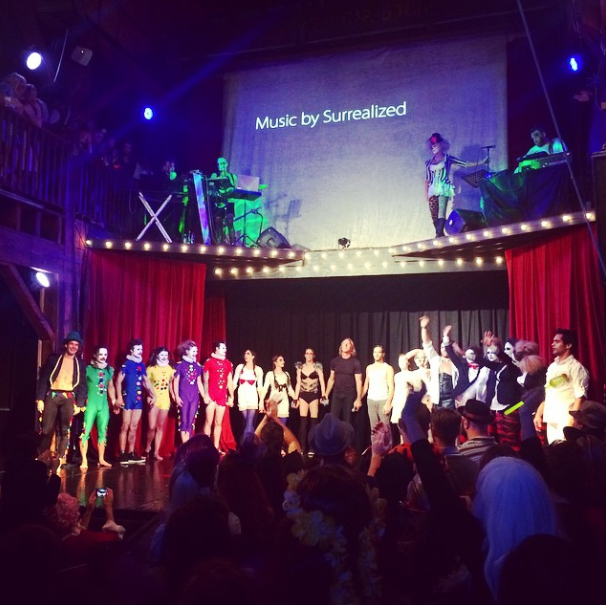 A huge thank-you goes out to the staff and performers of Emerald City Trapeze Arts who came together to put on one of the best shows of the season. Those who were in the show gave a tremendous amount of time and effort; DJ Soul One and Surrealized brought life to the funhouse with their eerie tunes.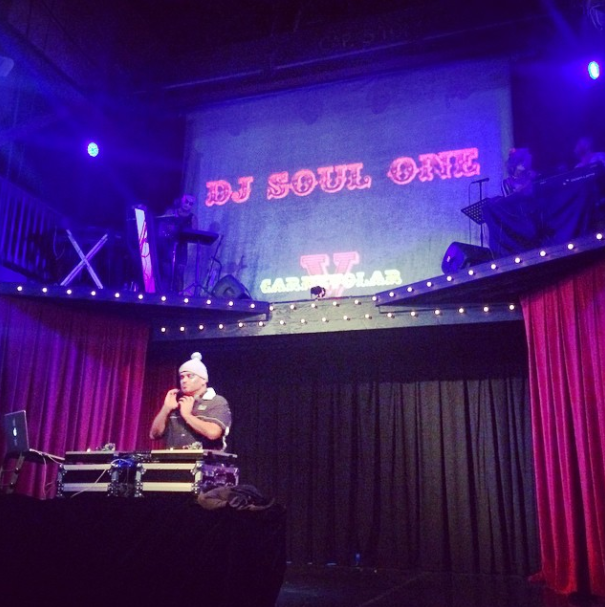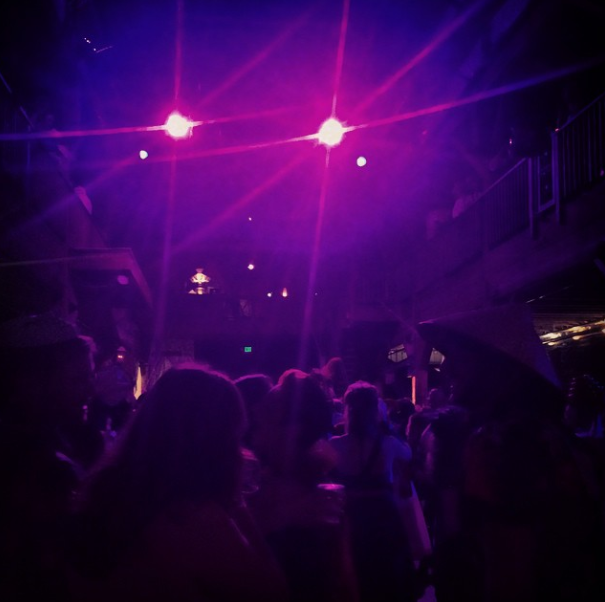 At the end of the show, the floor transformed from performance stage to epic dance party! On Halloween, the dance floor was covered in costumed characters. An eclectic mix of super women, sailors, three blind mice, pirates, devils, and cats unveiled their hidden dance moves. Overall, the show was a huge success! If you are looking to come to a show in the future, we will be hosting an outrageous New Year's Eve show, as well as a Valentine's Night Out!