We are excited to announce that we have added more dates and times to our schedule! Grab a class! These are going to fill up fast!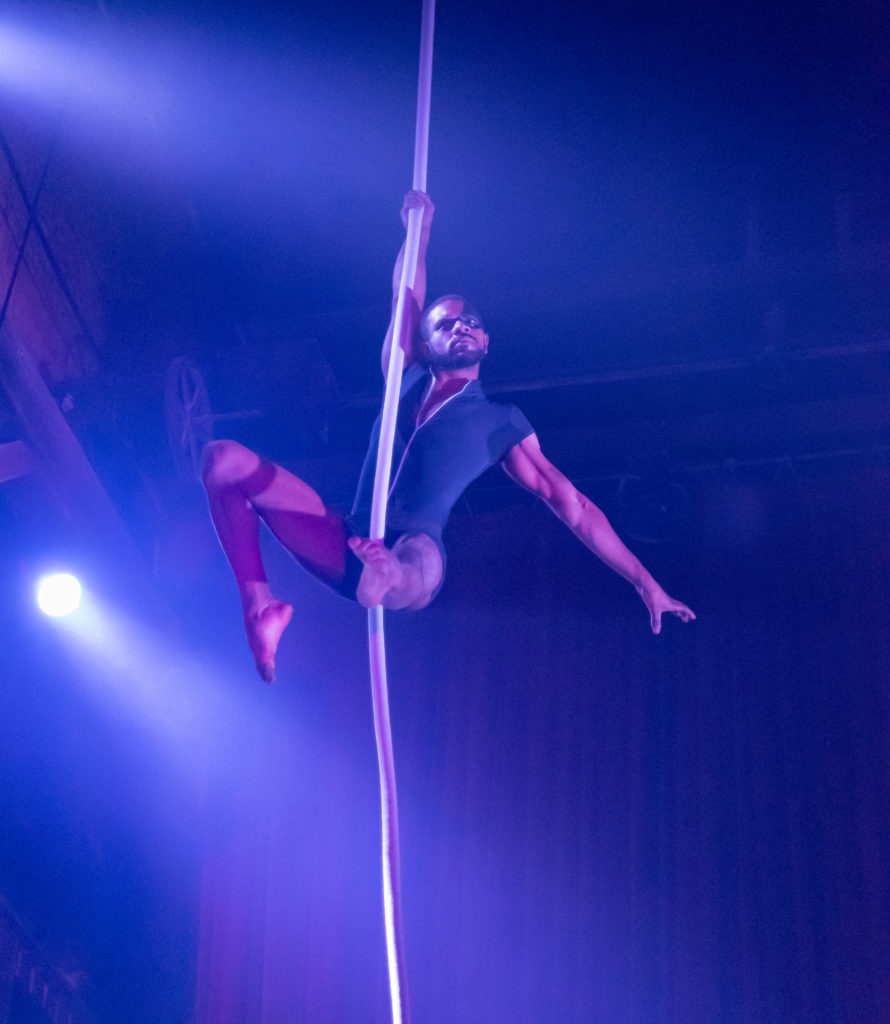 Level 1 Rope with Deon
Saturday from 11:30am-1:00pm
Never tried rope?! No problem! This class will be for those who have never climbed a rope before. It will focus on learning climbs, locks, and rest positions on and in the rope. Conditioning will be saved for the end to build up stamina and strength for inversions for level two.
All skill levels welcome!
All level Straps Conditioning with Tiffany
Saturday from 11:30am-1:00pm
All levels welcome! This class will work on strength and aerial conditioning in order to progress towards more difficult skills. This is an excellent opportunity to cross train skills, improve shoulder and core strength and become familiar with some of the fundamentals of straps.
Pole Condition with Resistance Bands and Stall Bars with Emma
Saturday from 1:00pm – 2:30pm
This class is intended for students looking to move up a level in pole and will break down how to condition/train many of your bucket list pole moves (handspring deadlift, iron-x, brass monkey press-up, pole handstand). It will be a mixed level class with drills best suited to your needs, whether you are working towards your first invert or seeking that elusive iron-x.
Intermediate/Advanced Rope Level 3/4 with Terry
Thursdays from 4:30-6:00pm
Students will practice moving dynamically with a sense of ease and effortlessness on the vertical rope. We practice a progression of beats and exercises to generate momentum, and then explore using this momentum to maximum effect, in flashy hands-free moves or moments of suspension. We will also practice building large drops, using body shape to roll up, and original movement sequences.
Prerequisites: 1-year of rope or tissue training, 4 pull-ups, 2 straight-arm straddle-ups, or instructor consent
Students must be 12 years old or older to participate!