Gift Ideas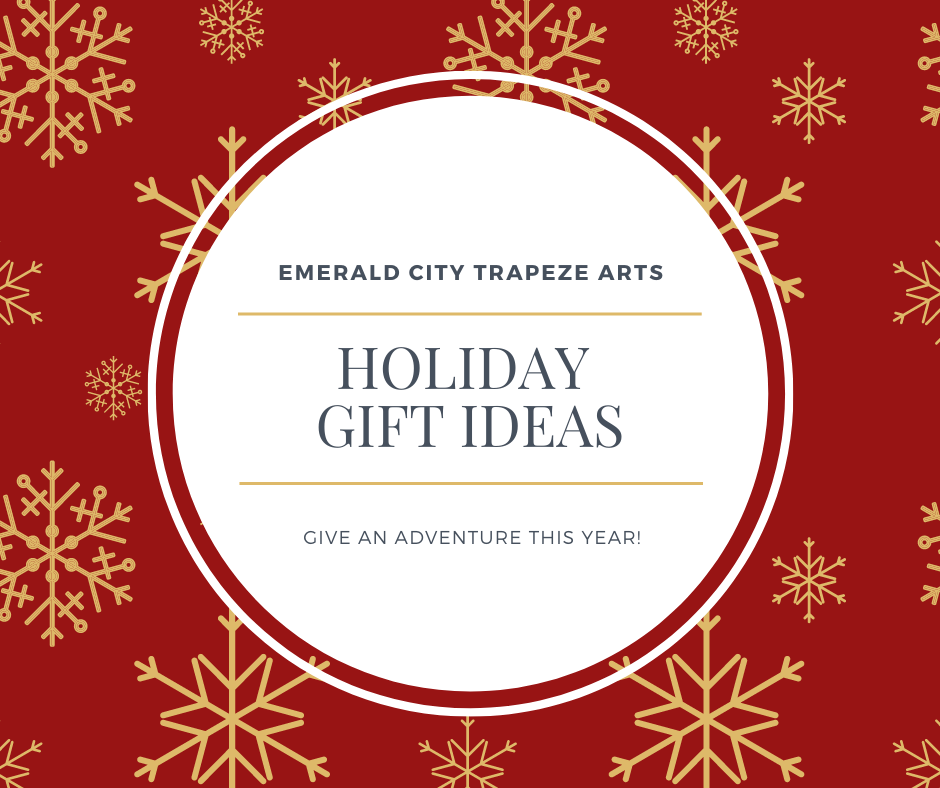 Happy Holidays! Give the gift of Flying Trapeze, Aerial Arts, and Circus! 
To purchase a gift, please call or email our front desk: 
Holiday Office Hours: 9am – 3pm, Monday to Wednesday 

(206) 906-9442

[email protected]
Provide the following information for your gift recipient: 
Name of Recipient

Email Address

Phone Number 
Please note: No refunds are offered on gifted classes. 24-hour cancelation policy is in effect for bookings.
Once you purchase the gift, we can email you a gift certificate to send along to the recipient.
We wish you a beautiful holiday season!
Available Class Packs:
One Flying Trapeze Class:

$56.00

One Aerial Class:

$25.00 

One Circus Fitness Class:

$25.00
 Frequent Flyer – Flying Trapeze
5 Classes – $261.00 (53.20/class) (Save 5%)

10 Classes – $419.00 (50.04/class) (Save 10%)

20 Classes – $738.00 (44.80/class) (Save 20%)
Frequent Circus – Aerial, Ground Skills, Circus Fitness
5 Classes – $133.00 ($23.00/class) (Save 8%) 

10 Classes – $233.00 ($22.00/class) (Save 12%)

20 Classes – $404.00 ($21.00/class) (Save 16%)