Questions about classes? Call the studio!
General Questions:

[email protected]

2702 6th Ave South
Seattle, WA 98134
Hours

Monday: 9:00am – 12:00pm and 5:00pm – 10:00pm
Tuesday: 3:00pm – 10:00pm
Wednesday: 9:00am – 12:00pm and 3:00pm – 10:00pm
Thursday: 3:00pm – 10:00pm
Friday: 9:00am – 10:00pm
Saturday: 9:00am – 9:00pm
Sunday: 9:00am – 10:00pm

Parking

Free on street parking available
Only one block from the SODO Link Station

Covid-19
Holiday and Event Closures: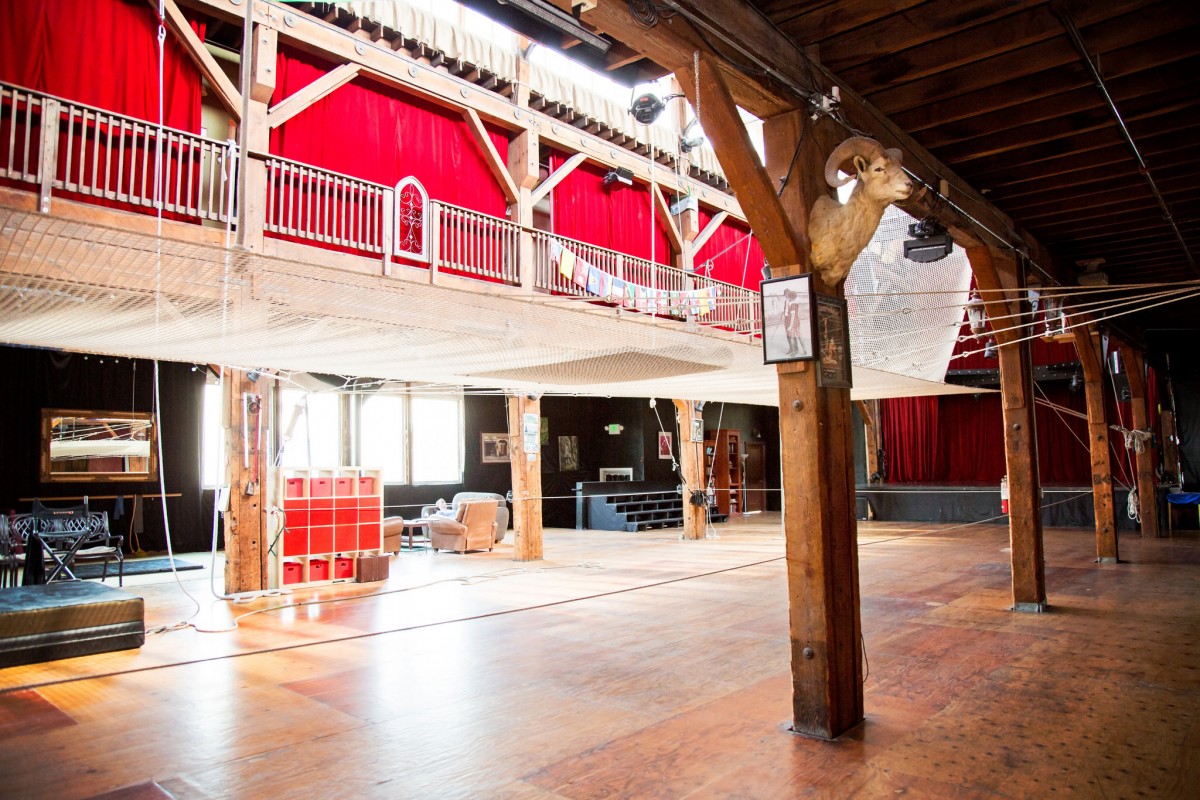 Email us below for more information!
---
Book your party, event, or wedding with us!
Planning your special event? We host weddings, parties, product launches, special events, and fundraisers. Our indoor space features vaulted ceilings, rough-hewn wood beam construction, and industrial accents. Dine under the net or dazzle your guests with a professional Flying Trapeze Show!  View pricing information, galleries, and more!
Media Inquiries – Print, TV, and Online
---
We are proud to provide our schools with instructors and staff from all over the globe, with diverse backgrounds, talents, and teaching styles. If you're interested in joining our team, please contact our team at: [email protected]