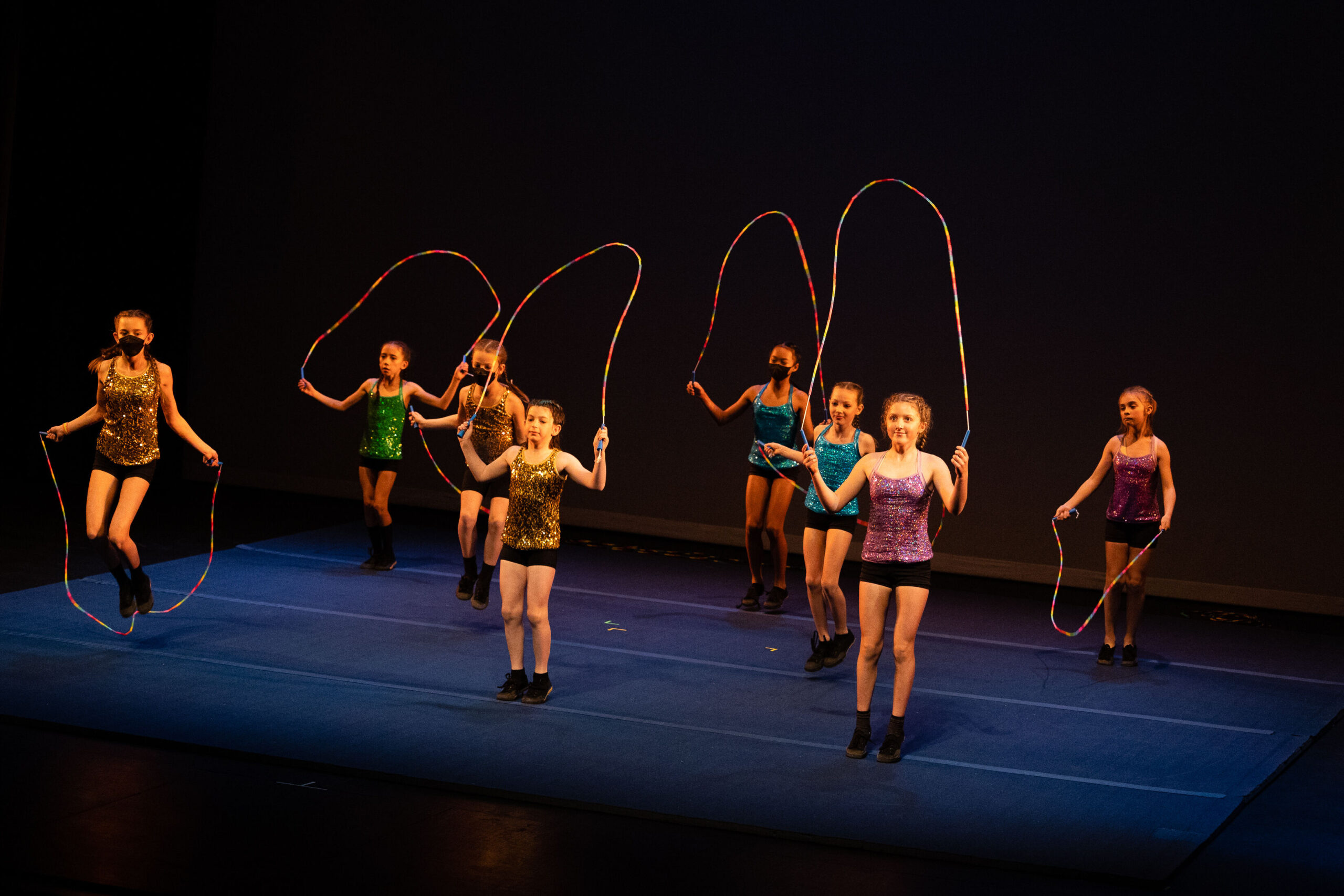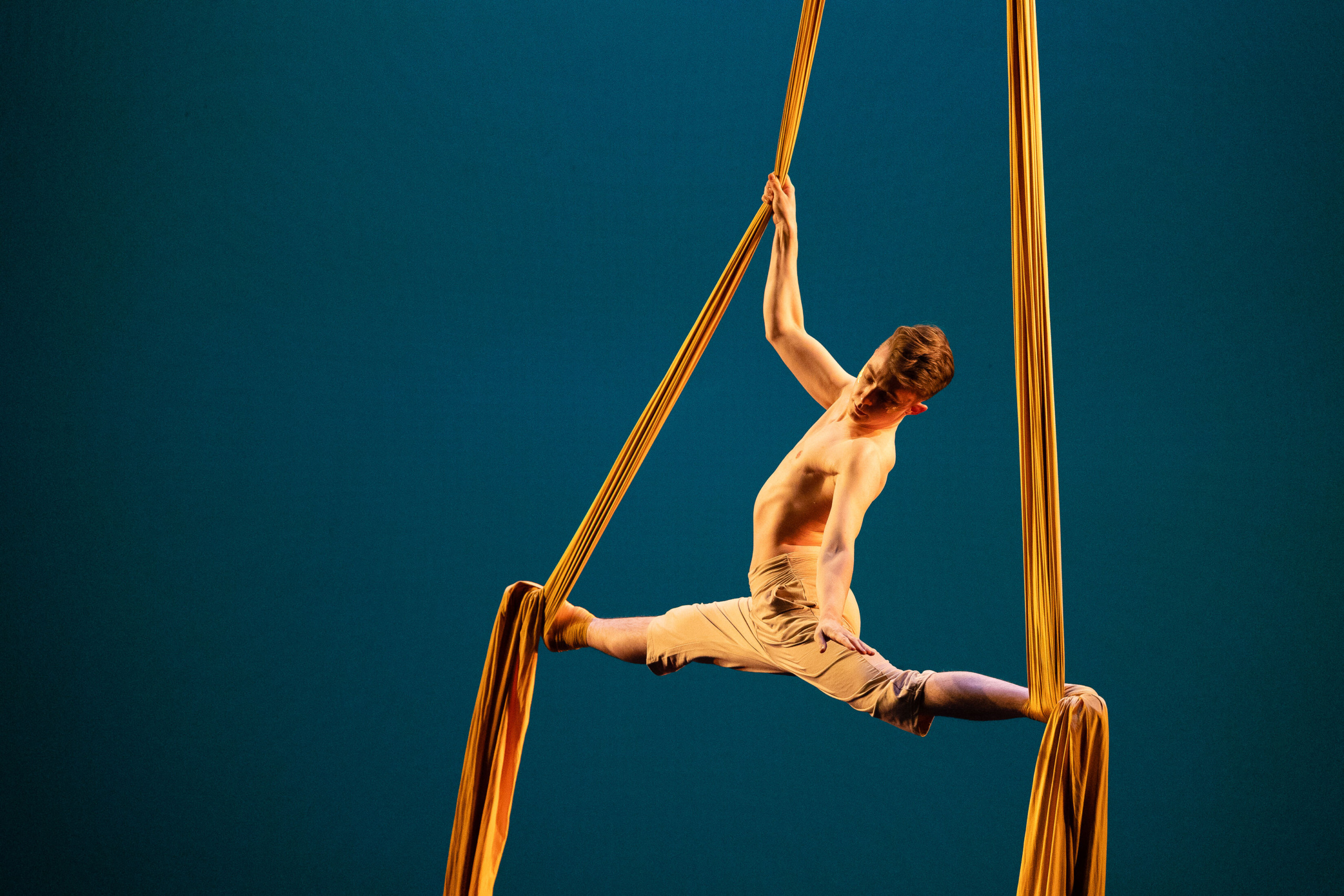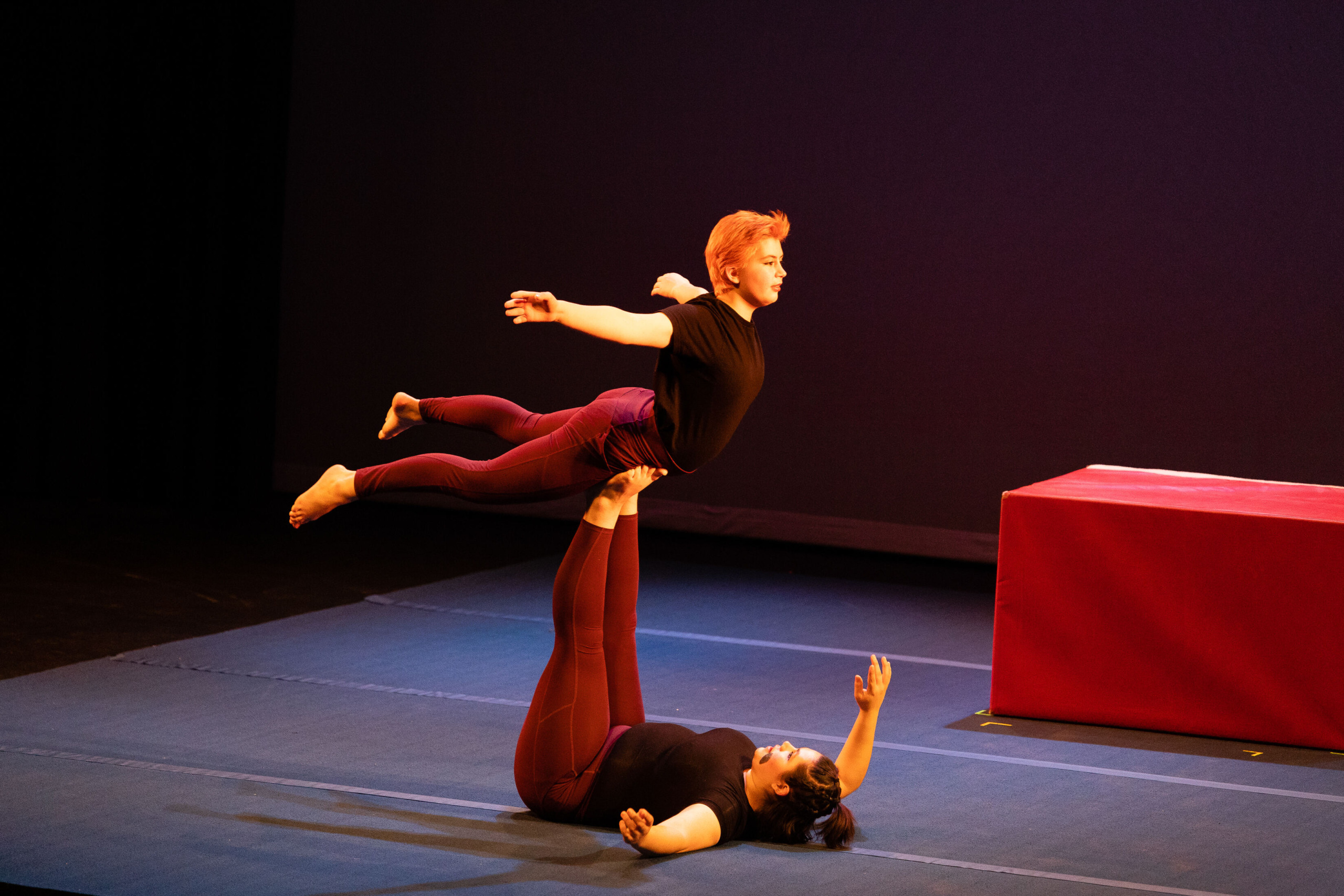 SANCA's Annual Showcase Spectacular
One weekend a year SANCA presents a showcase of four unique circus performances featuring students, alumni, staff, and friends. Each show features a different line up of spectacular local and internationally renowned circus performers alongside SANCA's tremendously talented student performers. Our students and staff spend months developing skills and acts in preparation for the showcase. Audiences will be treated to daring displays of acrobatics, high-flying aerials, juggling, and much, much more!
All ages are welcome!
Hurry! Tickets sell very fast for SASS!
DATES & TIMES
Friday, November 17th at 7pm, Doors at 6pm (Almost sold out – HURRY)
Saturday, November 18th at 3pm, Doors at 2:30pm
Saturday, November 18th at 7pm, Doors at 6pm
Sunday, November 19th at 3pm, Doors at 2:30pm
LOCATION
Emerald City Trapeze Arts
2702 6th Ave South, Seattle, WA 98134
TICKETS
General Admission: $20 in advance, $25 at the door
Youth Admission: (17 and under) $15 in advance, $18 at the door
Photo Credit: John Cornicello
Buy SASS Tickets
Performances on Friday, November 17th | Show at 7:00pm | Doors at 6:00pm
Flying Trapeze

Sara Haverkamp, German Wheel

Stratus Circus, Rolling Globe/Tumbling

Mo Helton, Sling

Circus for Non Traditional Athletes, Group Hoop

Nimbus Circus, Tumbling

Celestial Circus, Full Troupe

INTERMISSION

Brian Crawford and Bret Haugh, Two trapezes

Cirrus Circus, Contortion

Maiya Burton Cahn, Fabric

Erika Bergren, Aerial Rope

Devin Helton, Dance

Brigittie Tijerina, Silks

Cirrus Circus, Club Passing

Loki & Zoe, Duo Cyr Wheel
Performances on Saturday, November 18th | Show at 3:00pm | Doors at 2:30pm
Stratus Circus, Aerial Ladder

Audrina Lynch, Aerial Sling

Jazmin Moreno, Lyra

Nimbus Circus, Clownstand

Alexandra Clarke, Aerial Silks

Cirrus Circus, Single-point Trapeze

Synapse Youth Performance Troupe, Hula Hoop/Acrobatics

Echo Fallat, LYRA

Harden Family Acrobats

INTERMISSION

Miranda Meyer, Chinese Pole

Cirrus Circus, Lyra

Hannah Lindell-Smith, Silks

Jasmine Meyer, Tumbling/Clown

Max Sizemore, Cyr wheel

Nimbus Circus, Aerial Fabric

Lola Rosenblum, German Wheel

Jazel Serate, Lyra
Performances on Saturday, November 18th | Show at 7:00pm | Doors at 6:00pm
Alyssa and Avery Hellrung, Duo Trapeze

Caroline Alvarran Belz, Bounce Juggling

Angela Jewett, Vertical Silks

Leah Noble and Kira Meyer, Partner Acro

Akrasia Arbogast, Flying Pole

Celestial Circus

John Spinosa, Circus Bike

INTERMISSION

Laura K. Sposato, Dance Mob

Esme King-Bagley, Aerial Silks

Esjay Powell & Echo Fallat, Duo Lyra

Mo Helton and Nick Harden, Hat Juggling

Lily Baumgart, Single Point Trapeze

Scott Bringe, Cyr Wheel

Julia Schoemig, Lyra

Dana Karash & Orville Zharoff, Partner Acro
Performances on Sunday, November 19th | Show at 3:00pm | Doors at 2:30pm
FLYING TRAPEZE
Stratus Circus, German Wheel
Kalinda Pride, German Wheel
Windward Duo, Duo Aerial Silks
Monique Burton/Maiya Burton Cahn/Mila Burton Cahn, Partner Acrobatics
Nimbus Circus, Single-point Trapeze
Esjay Powell, Aerial Fabric
INTERMISSION
Cirrus Circus, Aerial Rope
Christine Morano, Dance Trapeze
Nimbus Circus, Partner Acro
Katie Coronado, Aerial Rope
Wendy Harden, Spinning Carpets
SANCA Youth Companies, AYCOFest Act
Lyla Goldman, Silks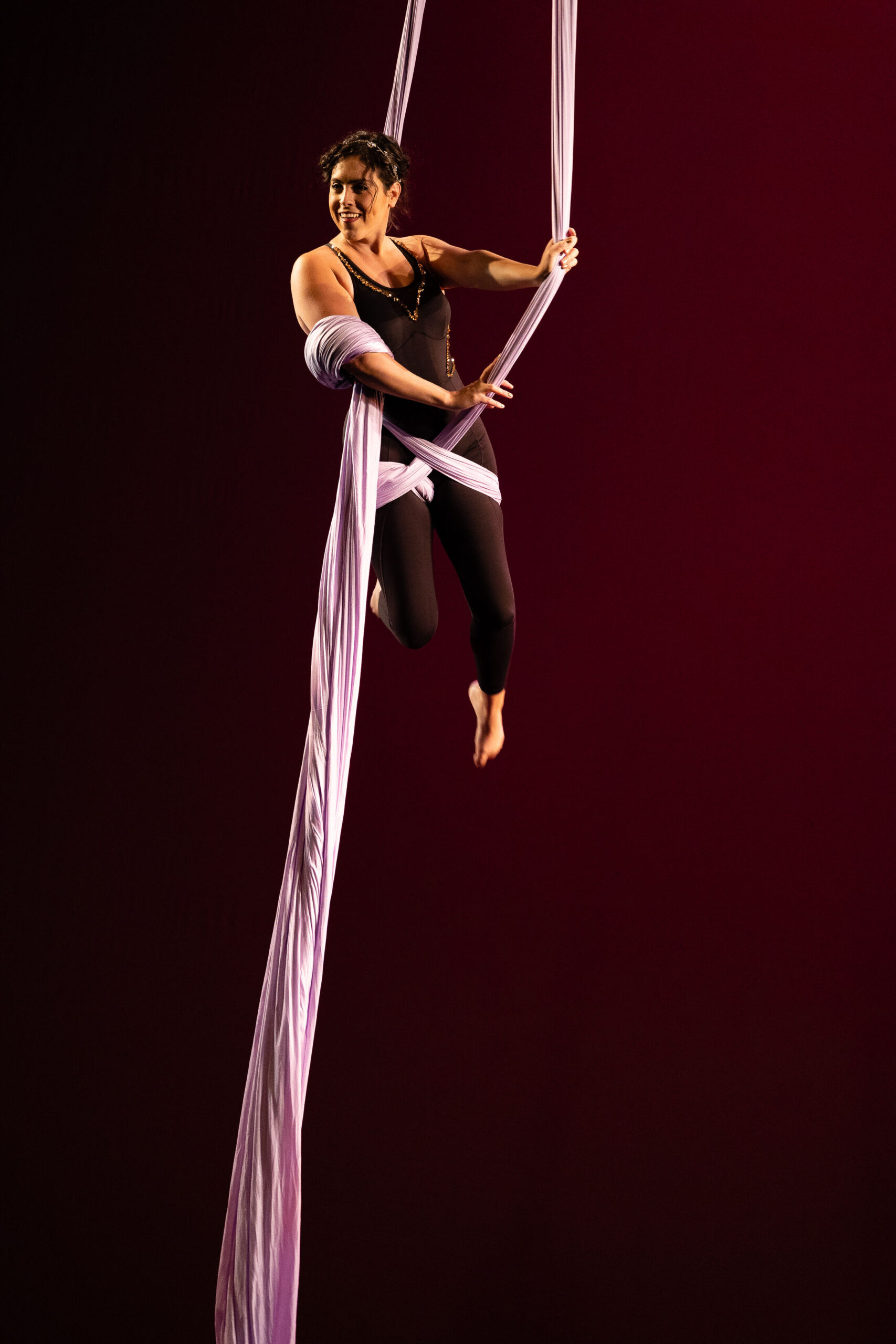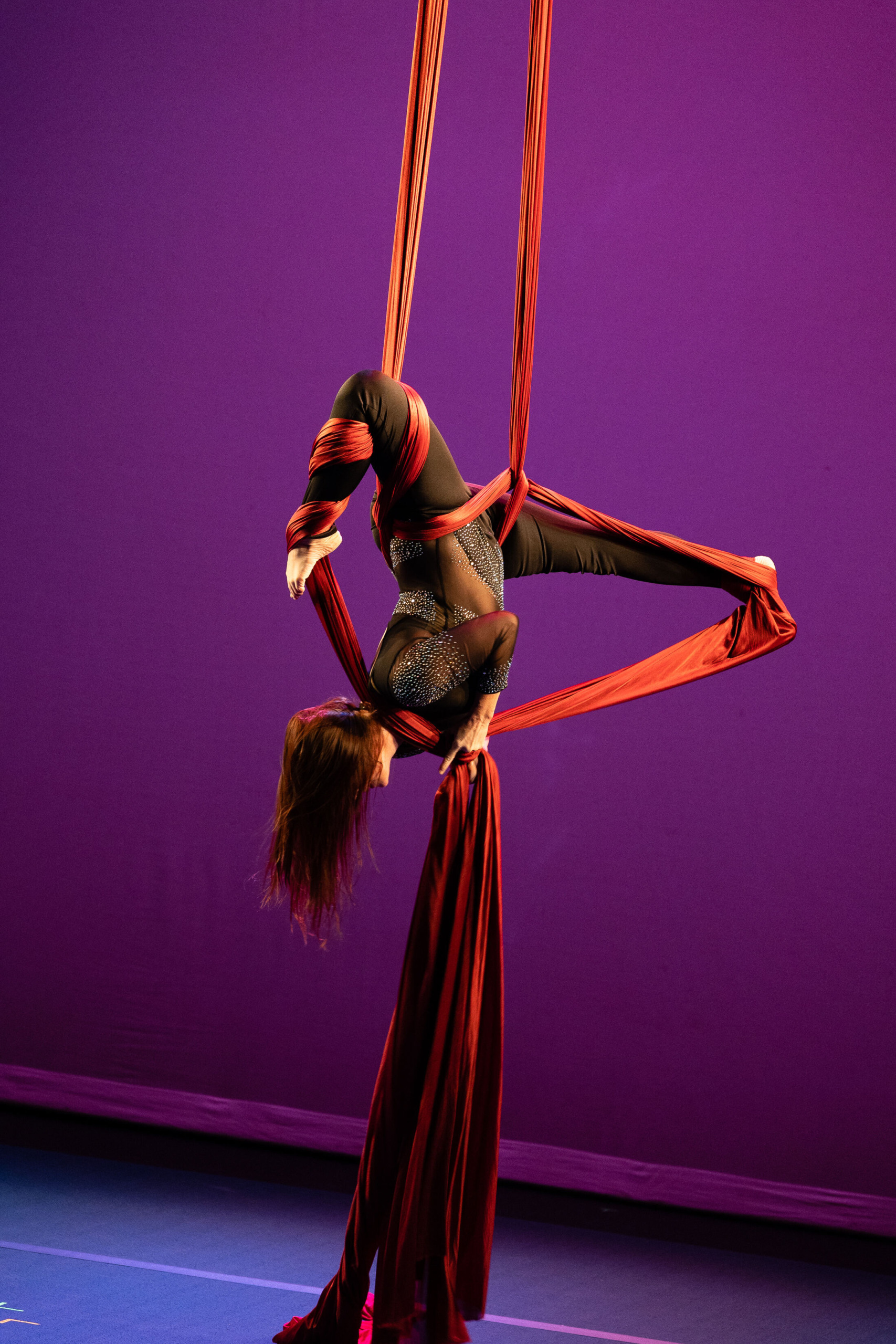 ---
Thank you to our sponsor!