Carnevolar XI
DéComposition
Join us for a spine-curdling and perilous venture through the underworld. The lurking shadows of crawling creatures prick your skin as you witness complete and utter darkness. Fear beats through you as a tattered and decomposed world emerges beneath the surface. Carnevolar XI | DéComposition, in collaboration with the Seattle Metropolitan Chamber Orchestra, features world-class Flying Trapeze, Aerial, and Circus performers from around the globe. As the living dead take to the stage, your soul will shiver with haunting melodies that dig into every sinew of your body. Prepare yourself for jaw-dropping acts that defy gravity and strike fear. Carnevolar is unlike anything else you have seen before! Are you sinking into the underworld? Will you return?
Come in costume for an evening of haunted Halloween fun! Hurry! Space is very limited!
Join us after the show on Saturday, October 28th for a Halloween-themed dance party until 2:00am!
This Halloween thriller sells out every year! Get your tickets NOW!
21+ Only
DATE
October 20th, 21st, 27th, & 28th – 2023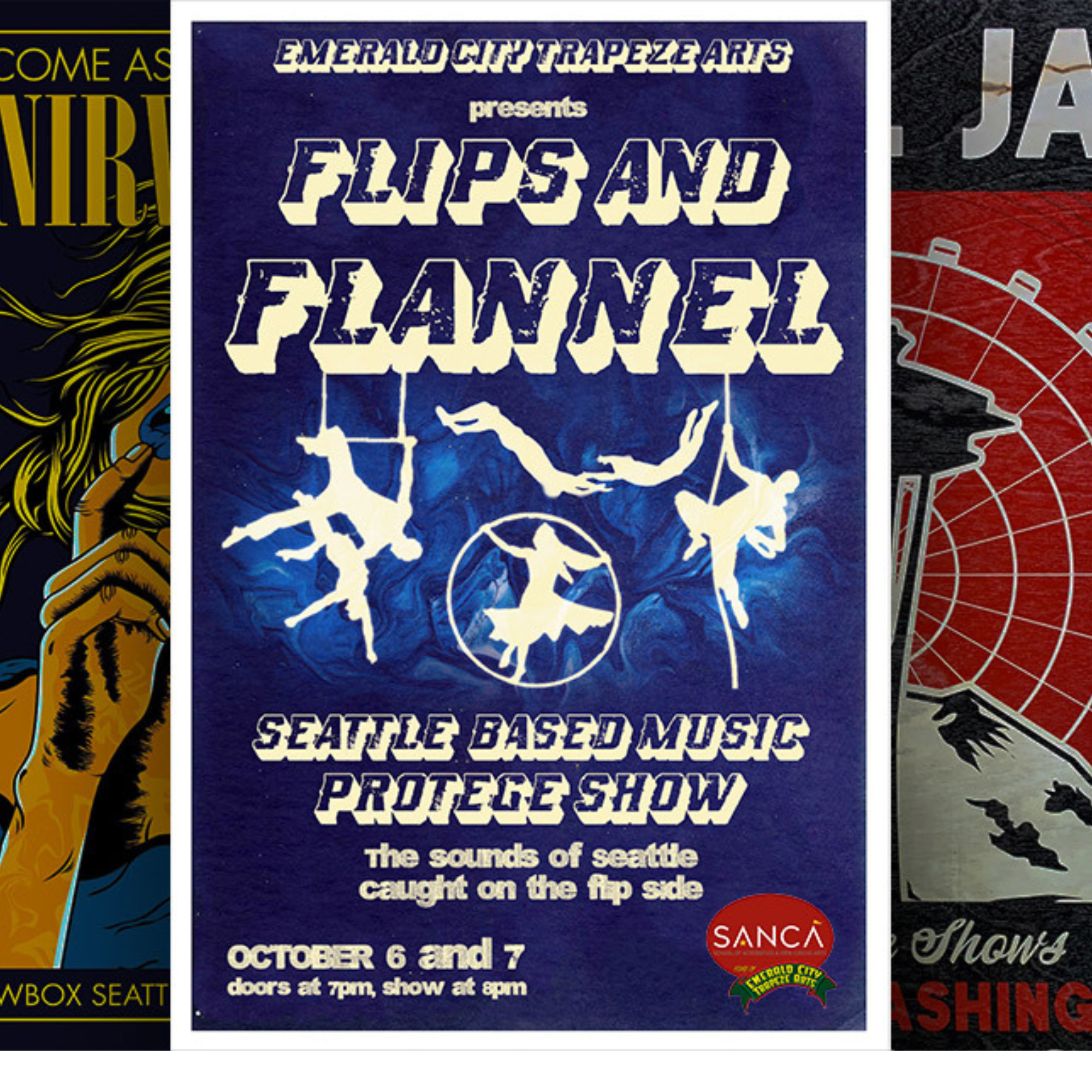 Protege Show
Flips & Flannel
Join us for an unforgettable evening on October 6th & 7th! You will have the chance to experience the thrill of circus set to the sounds of Seattle's historic and famous musicians. Our Protege Shows feature our most advanced students, performing on their apparatus of choice! Their awe-inspiring Aerial, Trapeze, and Circus acts will transport you to a world of creativity and wonder. From Jimi Hendrix to Nirvana, Pearl Jam, Macklemore, and more, this show will celebrate the music of Seattle through the decades.
All Ages Welcome
DATE AND TIME
October 6th & 7th, 2023 | Show Starts at 8:00pm
LOCATION
Emerald City Trapeze Arts