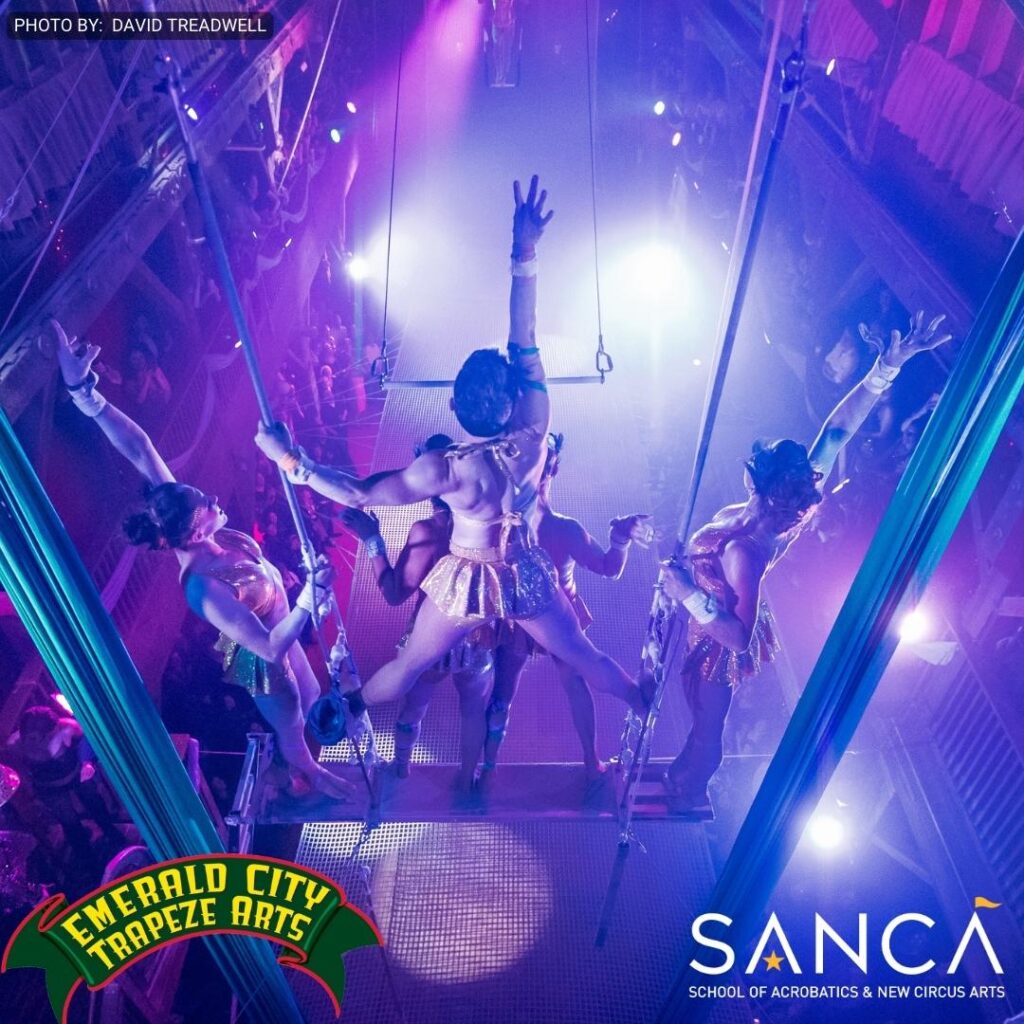 The School of Acrobatics and New Circus Arts (SANCA) is excited to announce the acquisition of Emerald City Trapeze Arts (ECTA) and the return of Flying Trapeze!
SANCA's mission is to improve the mental, emotional, and physical health of children of all ages, backgrounds, and abilities by engaging them in the joyous creativity of acrobatics and circus arts. This important acquisition is an opportunity to extend SANCA's mission by bringing Seattle's circus community together and revitalizing the Flying Trapeze community at ECTA. SANCA will ensure current and existing programming at ECTA will continue during this exciting new transition.SANCA couldn't have done this alone and extends an enormous amount of gratitude and appreciation to those who donated to make this happen – thank you, supporters! To continue the effort to sustain Flying Trapeze and all circus arts at ECTA for many years to come, SANCA is hosting "The Sky's the Limit: Supporting Seattle's Flying Trapeze Community" on the evening of May 4th in connection with Give Big at Emerald City. It will be quite the show! Save the date and be on the lookout for ticket information soon. Until then, anyone who feels moved to support bringing back Flying Trapeze and the future of Seattle Circus led by SANCA may do so by donating at 
https://sancaseattle.org/give/
For future circus programming information and announcements, make sure to join our weekly Newsletter.
A warm thank you to all who helped make this acquisition happen!