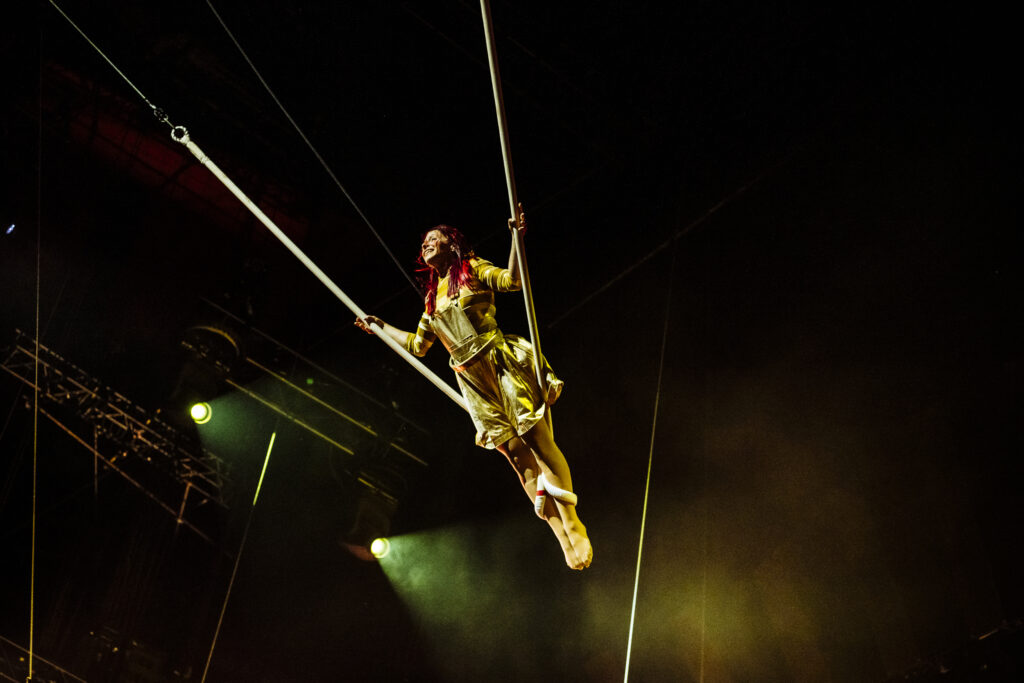 Cloud Swing Workshops with Eve Diamond
Former SANCA Coach and Cirque du Soleil Aerialist, Eve Diamond, is offering cloud swing workshops at ECTA on September 16th and 17th! This is a fantastic opportunity to try this unique circus discipline.
This workshop will introduce you to the unique art of cloud swing. You will learn the basic positions used, how to swing, and basic movements.Students will learn body awareness and timing for this dynamic aerial discipline.
Price: $65.00
Required age: 12+ on the day of the activity
Prerequisites: At least 6 months of previous aerial training and the ability to hold yourself for a minimum of 30 seconds with both arms.