Are you ready to perform?! We are excited to announce our Spring Protege Show audition schedule! Twice a year, Emerald City Trapeze Arts puts together a show featuring the best of the best! Our top Flying Trapeze, Aerial, and Circus students will dazzle you with their epic tricks, flips, and artful choreography!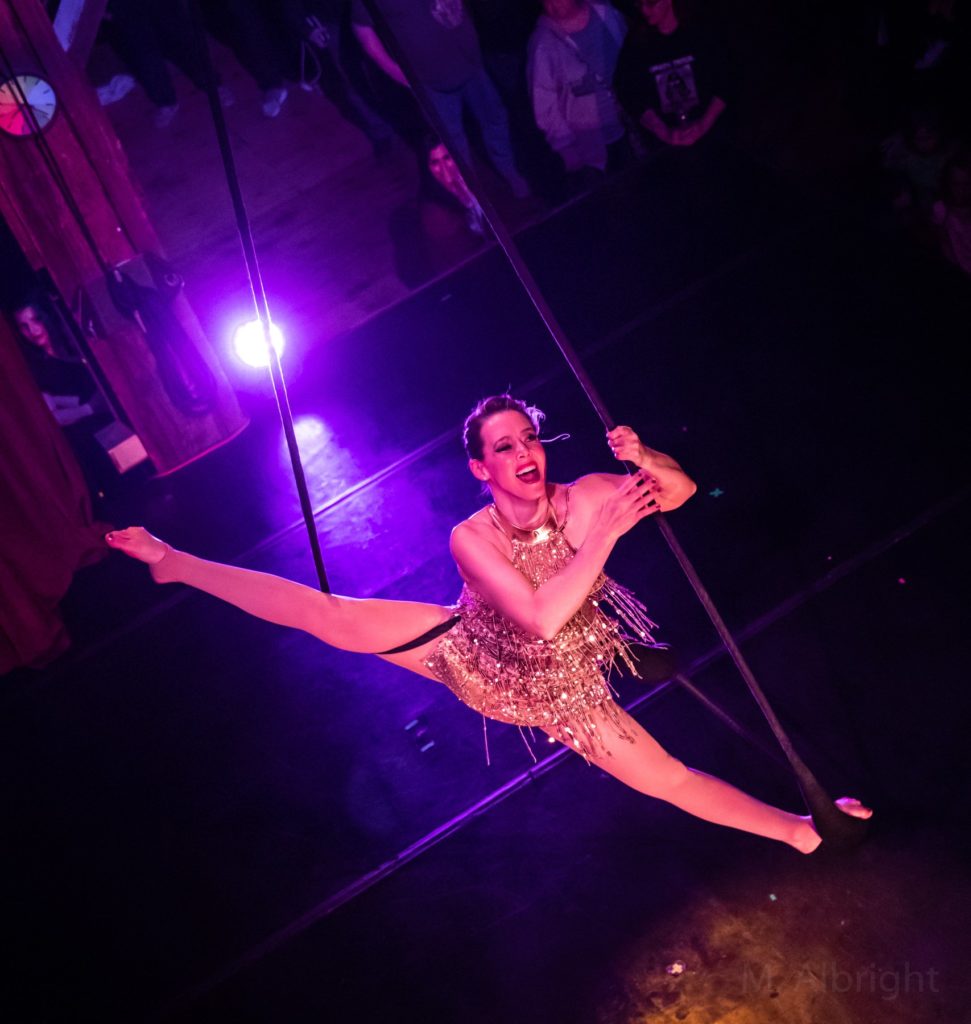 Aerial Audition Information:
The Protégé Show is open to Aerial students who are Level 2 or higher — or with instructor permission. In order to be considered, please sign up with your name, country of choice for our "Around the World" theme, and contact info on the signup sheet on the announcements board. You must also submit 1:30+ of 80% finished act video, or a written, 90% ideated concept and flow of the act. Submissions are due no later than 2/14/2020 to [email protected].
There will be a 6-week series as a part of the process this time around! Three weeks are mandatory, and we will be offering a few scholarships in order to help offset the cost of the series. To apply for a scholarship, please include in your email to Jenny, your circumstances, and whether you would like a partial or full scholarship. We will do our best to help.
Information about the Aerial Protege Series:
Date / Time: 6 weeks from Feb 21 – Apr 3 | Friday nights from 7p-9p
$50 per class drop-in rate
Weeks 1, 4, and 6 are mandatory
Scholarships: We are offering 5 scholarships to Protégé Aerialists to offset the cost of this program. If you need a scholarship, or think you might, please email [email protected] explain your circumstances, and we will do our best to help you.
SERIES LAYOUT
Week 1: working within music, intro, floor work. (Mandatory) 2.21.2020
Music: How to find and select music, how to move to music, how pair music & movement
Intro: How are you getting on stage or starting and how that sets the tone
Floor work: What happens without your equipment, between sequences and more
Week 2: Makeup and Guest Coach – 3 hrs 3.6.2020
Learning how to apply Makeup: You must provide your own foundation, mascara, and lashes, ECTA/ Coach will provide eyeshadow/color etc
What you are choosing to apply and why: Bring inspiration photos, how does makeup enhance the act? How to care for your lashes, makeup and brushes.
Guest Coach: Work through your act with a guest coach to get new and different feedback
Week 3: Costuming + Hair 3.13.2020
Assist with costume selection: Where to find/how to make/what to choose
Your costumes: How to modify, quick fixes, rhinestones and more
Problem solving with costume ideas, pieces and accessories
Week 4: Transitions, Timing and Bows (Mandatory) 3.20.2020
Transitions: What happens between the tricks and why?
Timing: How to place sections to best utilize the music and hit your cues
Outro: How and where are you ending? Why?
Peer reviews – Take what works and leave the rest
Assess costume/ makeup issues: *Please come to class with full show makeup.*
Week 5: How to be professional 3.27.2020
How to roll with the punches: What to expect and how to respond with proper etiquette.

What the expectations are when you show up to a gig
How to set yourself up for success, including making your oh-shit kit.
Your Equipment
Check in on costumes. Answer makeup questions
Tech rehearsal: What to Expect, Do's and Don'ts
Week 6: Final Details + Tech Rehearsal (Mandatory) 4.3.2020
Full Run through! Come to class in face and hair
Tech rehearsal